Learn How to Deliver Kaizen Events that Get Sustained Results
Discover the most Important Elements of any Kaizen inside my FREE Kaizen Blueprint (Downloaded by over 5,000 Kaizen Learners). 
FREE KAIZEN BLUEPRINT
Learn How the Kaizen Pro-System Will Help you Rapidly Learn Kaizen!
These FREE Resources are designed to Enhance your Career Capital and build skills Needed by all Businesses in all Industries
Kaizen is a Unique Skill Anyone Can Learn!
You Just Need a Proven Process and the Right Guidance. I can help you.
Increase Your Income Potential
All companies want people who know how to improve processes and solve problems rapidly and that's what Kaizen does!
Your Team Will Love You
Use Kaizen to help your team become more efficient while Improving Processes and Key-Business Metrics.
Stand Out From the Crowd
Kaizen is a unique, niche skill that will set you apart from the crowd. It's like having a Superpower-Skill!
Does this seem impossible? It's not...because I've done it!
Hi, I'm Chad. I teach people how to Level-Up Their Skills with Kaizen.
I learned how to deliver Kaizen from some of the best Japanese teachers in the world while working for a Japanese Automotive Company. For over a decade I was trained, coached and mentored on how to improve processes and solve problems through Kaizen. Having delivered over 500 Kaizen and Problem Solving events (and still counting 😊), I have the process locked down to a science with some art sprinkled in (it takes a little of both). I've been teaching and coaching the exact same process I learned for over a decade and I want to teach you what I know!
Below you'll find just a few of the companies my student's are Improving through Kaizen!
Does this Sound Familiar?
"I can't believe how well that Kaizen event went. The process was so easy"
Imagine feeling so confident about delivering your next Kaizen Event with everything you need to be successful at your fingertips!
"My team is killing it with Kaizen! We're hitting or exceeding every target
 Imagine having a focused, excited team that love your Kaizen Events because they know your events get results with no "left over" work to be done after the Kaizen!
"I Love Kaizen because I get to help people and companies" - It feels so Rewarding!
Imagine people and companies needing you because they know you have the ability to make people's jobs a little easier while improving Key Metrics for the business.
Ready to Learn How? 
Let me share my Unique 3-Step Kaizen Approach that I've continued to improve over two-decades and 500+ Kaizen Events
Follow a Proven Kaizen System
Get a proven step-by-step Kaizen-System that's simple and effective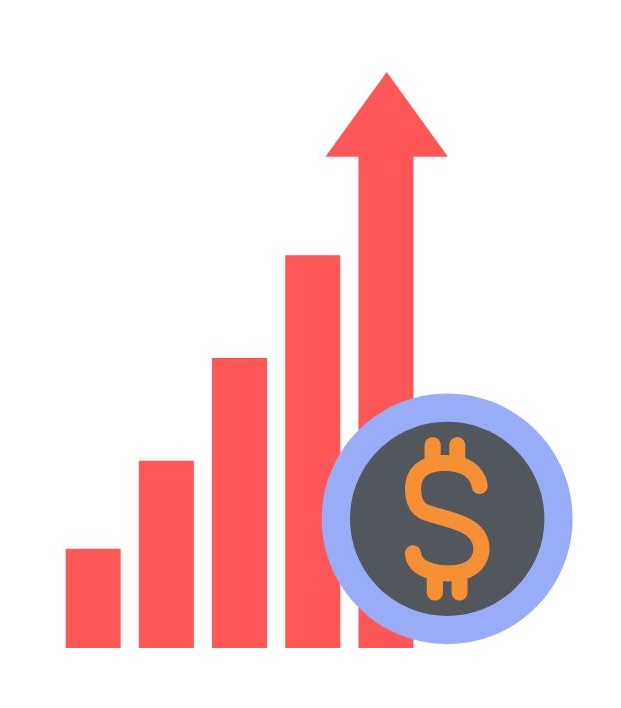 Focused on Key Business Metrics
Discover how to Identify Kaizen opportunities that will maximize Key Business Metrics
Delivering Sustained Results
Learn how to guarantee sustainment of every Kaizen Delivered
If you like this approach, keep reading to learn how I've unpackaged these Steps into a complete Kaizen System anyone can learn.
The Kaizen-Pro System
Everything You Need to Become the Kaizen-Pro in Your Company
Everything you need inside one-complete system of courses and downloads
Content accessible on any mobile device. A complete library of video courses. Complete with Check Sheets Blueprints and Guides.
Here's what you get inside the Kaizen-Pro System
Kaizen for Beginners Video Library
($250 Value)
A complete Library of Learning videos designed to quickly acclimate beginners.
My "No-Confusion" Set-by-Step Kaizen Playbook that's easy to follow and will save you countless hours.
Special Bonus: Discover the House of Kaizen I've Developed over Two-Decades of Delivering Kaizen Events and Building Kaizen Cultures.

Get the Entire Power Point Slide Deck

to Train Up Your Team
Transform Your Next Kaizen with a Step-by-Step Simulation
(1,500 Value)
Follow along, step-by-step with a complete Kaizen Simulation designed to transform your next Kaizen.
High-Quality videos designed to simplify your learning and demonstrate HOW-TO deliver a Kaizen.
Discover the tools needed to GUARANTEE successful Kaizen Events PLUS videos demonstrating HOW and WHEN to use each tool.
Maximize Impact to Key Business Metrics through Strategic Kaizen
($250 Value)
Learn how to prioritize Kaizen Events based on Key Performance Indicators and maximize every Kaizen Opportunity.
Discover how to build and use a Value Stream Map to Identify constraints and prioritize Kaizen Activity for Maximum Impact.
Learn the Key Principles of Lean for Manufacturing and Service (transactional) Industries.
Build a Culture of Kaizen People Love
($150 Value)
Discover the 3-Phased Approach I've used to build Kaizen Cultures
Learn how to develop a Kaizen 'Just-Do-It' program that gets everyone involved in Kaizen.
Follow along the Just -Do-It Simulation that demonstrates the process of JDI with completion of an A3.
Deliver Virtual Kaizen Events with my Step-by-Step Process
($150 Value)
We all went through some crazy times during the pandemic. Improving the business should never stop! I developed a simple process that enabled me to deliver successful Virtual Kaizen Events during the entire pandemic. I give you the entire process! 
Get my daily agenda for Virtual Kaizen events
Discover the key-digital tool I use that makes virtual Kaizen feel like you're face-to-face
 That's 
$2,300

 of Value
(and I've charged Tripple that to train companies)
However...
I want to make the Kaizen-Pro System available to as many people as possible.
That's why you can get instant access right now for:  
$497
PLUS, I'm throwing in some incredible BONUSES! 
Bonus 1
The Kaizen "Time Saving" Tool-Kit
These took me years to assemble and hundreds of hours to modify and format so you can just Plug-and-Play
($550 Value)
 What's included:
Capacity Planning Plug and Play Worksheet
The incredible Yamazumi Chart that balances everyone's workload
The  Kaizen Charter! 
Standard Work Combination that shows you where to improve
Waste Walk Check Sheet
Sustainment Tracking Guide to guarantee your Kaizen was a success
Bonus 2
Persuasion Strategies
Get Leadership so Excited About Your Next Kaizen Event, they'll be Your Biggest Cheerleader!
($150 Value)
What's Included:
The 10-Key Steps to Persuade Leadership they need Kaizen (even when they don't want it)
The 'Already a Fan' Strategy (my favorite) 
The 'Perspective Strategy'. A fun one that just works! 
The 'Make it Painful' strategy that gets buy-in.
Bonus 3
Tactics to Guide High-Performing Kaizen Teams
Guide your team with these powerful techniques! 
($150 Value)
 What's Included:
The "Silence is Golden" Tactic to align the team
The 1-Tool that resolves 95% of Kaizen Conflict before it starts!
 The "YES" Method (actual case study)
The "Affinity" Tactic that secretly aligns the team
How to Recognize Silent Conflict so you can fix it before it's too late
Bonus 4
 Kaizen-Pro Coaching
I personally answer Every Question in detail!
Students LOVE it!
($1,500 Value)
Bonus 5
The Kaizen Pro-Membership
New, Regular Learning Contentso you're always ahead of the competition!
Lifetime Access
($2,000 Value)
All the Videos and Downloads at Your Finger Tips
That's right! Your entire course library including all videos, cheatsheets, PDF downloads, Playbooks, Blueprints and more - all ready to go and at your fingertips with the FREE, Dedicated mobile APP.
Completely RISK-FREE
Go through the course, check out the bonuses, follow the steps, put in the work, and if you don't love it in the first 30 days of your purchase, send me an email ([email protected]) and I'll refund your money. 
You're Seconds Away from Getting Instant Access!
Simply choose an option below to get started!
Frequently Asked Questions
How long will it take me to go through the entire system?
What is the Kaizen-Pro Membership?
What's the difference between the Kaizen-Pro System and the Kaizen-Pro Membership?
What downloads are included?
Can I modify and Edit the downloads?
What if I don't like the Kaizen-Pro System?